Printable Version
2017 LC Calendar
You can view the entire calendar for the LCM season by clicking the link above

TU Event Page

Use this link for more info on each event and to sign-up for them.
All the meets for the LCM season are already listed

- you can go ahead and respond to every meet!
(if something comes up, you can change your reply later).
May 25 - Summer Practice Schedule starts (note: updated 5/23!)
May 29 - Memorial Day:
Sr regular practice schedule;
NO Blue/Gold
Prep/HSTG 8:45am-11:00/11:30am, no PM workout;

May 30 - Six Flags!
Sr/HSTG 7:00-10:00am; (note changes)
Prep 8:15-10:30am (note change); Blue/Gold regular schedule (Gold swimmers going to Six Flags can attend Prep)
June 2 - NO AM workouts;
NO Sr/HSTG workouts;
Regular Blue/Gold/Prep PM Schedule; (HSTG should attend Prep)
June 2-4 - Dixie Classic @ Dynamo
June 3 - HSTG/Prep 8:00am-10:30am (note change);
Regular Blue/Gold schedule
June 10 - Death Valley Open Water
June 10-11 - Swim With Dad Invite @ Tech
June 22-25 - Team Travel Meet @ Sarasota, Fl
June 23-25 - RAYS Stu Hixon Invite @ Mtn View Aquatic Center
July 7-9 - End of Season Invite @ Dynamo
July 13-16 - Senior Sectionals @ UGA
July 14-16 - Columbus Invite @ Columbus, Ga
---
Education Column
We come across a few great articles on a variety of topics - parenting, nutrition, mental training, sports parenting, drills, etc. In this column we'll share the best one every week. Be sure to check it out and click the link to read the entire article!
What Separates Champions From Almost Champions
"Great athletes are fascinating. It's a thrill to watch the very best of the very best. And though your natural abilities (or lack thereof) may prevent you from becoming as good as the champs, you can improve yourself by emulating their behavior. And yet there's an overlooked group that is worth your attention, too, if for a very different reason: the almost greats, those who were once good enough to play with the best of the best, but ended up in second-rate leagues." click here to read the full article
---
June Payments Due
June payments are now due - everyone should have received their invoice on the 20th. Payments are due on the 1st and are considered late after the 5th. Please note that if a payment is not received by the 10th, a $25 late fee is added. You can mail a check, pay in person at the pool, or log in to your on-line account and pay by credit card or e-check. You can also pay on our Square On-line Store using the link below.
Mail payments to:
Gwinnett Aquatics
4691 Bryson Cove
Lilburn GA 30047
(Or put in coach Hugh's mailbox at the pool).
---
GwinAq's Affiliate
SwimOutlet.com
Gwinnett Aquatics is an affiliate of SwimOutlet.com. Use the link below to search SwimOutlet for some of the best prices on swim equipment. Be sure to use this link and your purchase will also support our program.
---
2016-17 SCY Recap
What a great SCY season! We scored the most amount of points ever in USA-Swimming's Virtual Club Championships (VCC), and to do that there were plenty of individual accomplishments - be sure to check them all on the links below:
2016-17 SCY Standard Breakers
2016-17 SCY IMX Scores
2016-17 SCY Fast 5
GwinAq SCY All-Time Top 10
2016 Fall Attendance Award
2016-17 Winter Attendance Award
2016 Long Course Recap
Our last LCM Season was one to remember! Check the links below to see all the individual accomplishments that helped make it one of the best LC seasons we ever had:
2016 LCM Standard Breakers
2016 LCM IMX Scores
2016 LCM Fast 5
GwinAq LCM All-time Top 10
2016 Spring/Summer Attendance Awards
---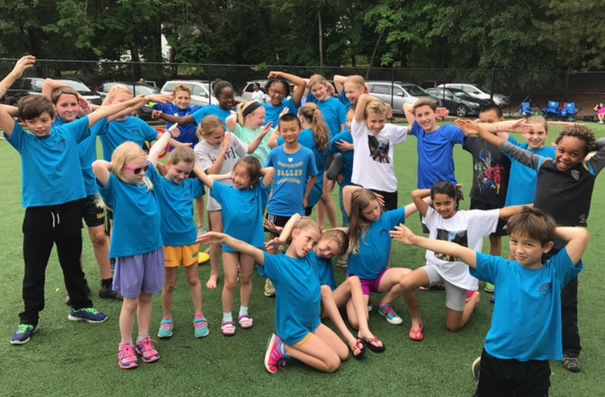 Long Course Action Continues at Spring Splash!
Gwinnett Aquatics went racing Long Course again last weekend at the Spring Splash at Dynamo. This was the first meet for many younger swimmers and a one-day tune-up for many others as we'll head to the first Prelims-Finals meet of the season in only two weeks. Just like at the LC Kickoff there were lots of swimmers getting to see how much they've improved since last summer with some big drops, and a whole bunch of swimmers tried many LC events for the first time.
Lauren Diehl, Griffin Hammett, Daniel Johnson and Desymber Richie all got their first AA times of the season; Kaylee McLester, Marlowe Misner, and Darnell Mitchell their first A's; Sahil Khatri his first BB and Addie Shaffer and Freddy Xu their first B times!
Mitchell, Richie, as well as Hanna Burke, Wesley Carter, Ryan Haskins, Hannah-Claire Jowers, Brielle, Danielle and Janelle Mitchell, Emily Morgan, Nolan Patterson, Caitlyn Petmecky, Korahlee Pierre, Cate and Jillian Rovie, and Addison Shaffer were all 100% best times! You can check full meet results, team results and our current list of Standard Breakers for the season all posted below.
Next up is the Dixie Classic for swimmers with qualifying times followed by Swim With Dad and/or Open Water for everyone - more info for those meets, including some preliminary team entries is posted below. But between now and then, there are quite a few events taking place: with school letting out we're switching to our Summer Practice Schedule starting tomorrow; on Memorial Day (Monday, May 29th), we have a few changes to the schedule, and NO practices for Blue or Gold; and on Tuesday, May 30th, we have a modified practice schedule for Sr/HSTG/Prep and Gold swimmers who will go to Six Flags (all other Gold and Blue swimmers will have normal practice late afternoon).
We said a few times before, but the season really picks up at this point! We hope our swimmers are ready to take advantage of their summer - both to play and enjoy their extra time and to really push themselves in the pool. So, be sure to pay attention to all those schedule changes on the column to the left, and read on to stay up to date with all that's going on!

Summer Practice Schedule Starts Tomorrow, May 25
As mentioned in the opening article, we'll start following our Summer Practice Schedule tomorrow, Thursday, May 25 - and please note there were a few last minute small changes to it! As there are also Gwinnett Summer League meets scheduled for that evening, right on the first day all groups switch to morning practices. That weekend is Memorial Day Weekend, and we'll have normal practice Friday and Saturday, but only Senior and Prep workouts on Monday (check out the schedule changes on the column to the left).
Once school is out we would also like to see attendance pick up in every group. Most swimmers only have 5-7 weeks left in the season, so this is a critical time in their training, and with the extra free time, everyone should make an effort to really be a 24h athlete - prioritize your training, rest and recovery, and plan other activities around those, not the other way around. Everyone should still find plenty of time to enjoy their summer, and as long as priorities are set, have a great season while doing so!
With regards to summer league, remember we expect (and encourage) most of our age group swimmers, in addition to their training at Ga-Ga, to participate on a summer league team. It's a great way to showcase our program, by both swimming to your best ability at all your meets, and being great teammates. That mix of character and improved athletic ability should be the best way to showcase our program and help recruit new swimmers! We recommend our Blue swimmers alternate swimming a day with GwinAq and a day with their summer league team; Gold swimmers should swim at least 3-4 and as often as 6 days weekly with us and occasionally with their summer league team, and even could do both (preferably am and pm) every now and then. Prep swimmers should make all GwinAq workouts and only stop by their summer league teams to help out and communicate with the coach. If you have any questions, please feel free to contact your child's coach.

Blue/Gold Tennis Has Started!
Blue and Gold are now working on some tennis skills starting during their dryland. Swimmers should bring their rackets (we have a few ones to lend, but not enough for everyone). This is one of the many ways in which our program is designed to promote general athleticism in our swimmers - and in this particular case work on some hand-eye coordination. They'll switch to baseball in mid-June.

Six Flags May 30
We will go to Six Flags next Tuesday, May 30. Be sure to check the changes to our practice schedule on that day (on the column to the right). The group tickets were already purchased, and will be distributed on that morning at practice.
Note: although we organize a group tickets purchase and move practices around so that everyone can participate, swimmers are expected to arrange for their own transportation, and we do not provide adult supervision in the park (parents of younger swimmers are encouraged to arrange carpools and stay in groups while at the park).
Up Next: Dynamo Dixie Classic June 2-4
Our next meet will be Dixie Classic, back at Dynamo. This is a prelim/final meet for 11&O (prelims are in the morning for 13&O and in the afternoon for 11-12s), and Timed Final in the afternoon for 10&U.
This meet has qualifying standards: 12&U must have at least 3 'BB' times for their current age; 13&O swimmers must have at least 1 'A' time. All qualified swimmers should attend fully. Swimmers who don't qualify should attend both days of "Swim with Dad" the following weekend (more info on that meet below).
Complete meet info is now available on the event page. Team entries are posted below - please, remember to always double check your entries for possible mistakes!

Coming Up: Death Valley Open Water/ Swim With Dad
On the weekend of June 10 and 11, we'll have the team split up between two competitions: Death Valley Open Water and Swim With Dad Invite at Ga Tech. Here are the details on each one:
Death Valley Open Water, Jun 10:

this has been a big event for us over the years (we have even won the South Carolina open water champs once!). There are 0.5k, 1k, 3k, and 5k for different ages. Those who are interested in rubbing elbows (literally!) with swimmers from other states, should attend this meet. We recommend all 11-12 swimmers participating do at least the 3k, and all 13&O do the 5k. 10&U can do the 1k. You can sign up for multiple races, and we even have a good number of our swimmers do them all!

Swim With Dad Invite, Jun 10-11:

this a 2-day Timed Finals meet at Tech. All 13&O swimmers, as well as 11-12 boys swim in the morning; all 10&U as well as 11-12 girls swim in the afternoon. Don't worry dads, you don't really have to (or get to) swim!
Swimmers who attend Dixie Classic the weekend before should only swim one day during this weekend - either the Open Water or Swim with Dad; everyone else should swim both days, either attending Death Valley on Saturday and the meet on Sunday, or just going to the meet on both days.
Replies for both events are past due! If you missed the deadline but are available please contact a coach ASAP! A preliminary entry file is already posted below for both events - please, remember to always double check your entries for possible mistakes!

Stu Hixon Invite June 23-25
The last set of meets before the Championship Season are now just less than a month away - we said this is season is short! While we'll have a large group of swimmers traveling to Sarasota, Fl, for the SYS Shark Invite (sign-ups for the travel trip are already past due) ALL swimmers not going on the travel trip should attend the Rays Stu Hixon Invite, at the Mountain View Aquatic Center (2650 Gordy Pkwy, Marietta, GA 30066), June 23-25.
This is a full 3-day Prelim/Final meet for 11&O swimmers, with 13&O prelims in the morning and 11-12 prelims in the afternoon; 10&Us swim in the afternoon only. Complete meet info is available on the event page (link below). For summer meets, we need to submit our entries early in order to guarantee our spot in the meet, so replies for this meet are due tomorrow Thursday, May 25!
LCM Season Overview
With the official start of summer this week, it's worth reviewing some of the most important dates for our season. The summer months provide a unique opportunity for young swimmers to train more intensely, with fewer commitments away from the pool. Those who truly commit to the season usually far outpace their teammates whose training is more intermittent. This is the season where we see swimmers make the biggest strides each year!
Doing the season right also requires a commitment from the family, including planning extended travel for after the championship meet the swimmer is attending - in such a short season it is important to plan so there are no breaks in training. Some of the most important times to be at practice are late June through July (including the weekend of 4th of July). If you do have to travel, the next best option is to arrange to do the same number of workouts the swimmer would if he/she were home, preferably with a local, competitive USA-S club. And just as important, make sure to attend all the appropriate meets, especially an end of season meet to focus on fully, with no other activities around the same weekend. Here are our Championship, end-of-season meets for this season, and which swimmers should target each one:
This is the same weekend as the Gwinnett County Summer League Championships; swimmers for whom this is their end-of-season meet will be expected to swim at this meet fully and skip county champs. All State qualifiers will be swimming at this meet on days they will not be competing at county.

There's also Senior Sectionals the same weekend as the Hurricane Invite, and a few meets in August - Zones, Futures, Jrs and Nationals - but those are all qualifier meets. Swimmers with hopes and aspirations to attend any of those meets should work with their coaches to make sure they are on track. Most swimmers will be done with their LC season in early-to-mid July, so scheduling a vacation for after your main target meet (and thus maintaining a consistent training schedule until then) would be ideal - everyone should have at least a couple weeks off from swimming before school gets back. As always, if you have any questions, be sure to contact your coach.
You can check the complete season calendar posted below. All the meets are also already on the Team Unify Event Page, meaning you can go ahead and commit to them - if something comes up between now and then, you can still change your reply.

---
School-Year Practice Schedule


Blue Team

- M, T, Th, Fr 5:30-6:45pm; Sat 9:30-11am
(

note

: Blue will only be offered T, Th and Sat between now and May 25th

)


Gold Team

–Mon-Fri 5:30-7pm; Sat 9:30-11am
*Wed will move to 5:15-6:45 starting late October


Prep Team

– M-Th 6:15-8:15/45pm; F 6-8:15pm; Sat 7:30-11am/10:15am-12:30pm
*Wed will move to 6:00-8:15pm starting in late October; 6:30-8am may be offered starting in late October.


Senior Team

- Mon, Wed, Fri 3-6pm; Tue, Thu 3-6:15pm; Sat 7:30-11am
*Mon, Wed 5-6:30am for select swimmers


HS Training Group

- Mon-Fri 2:45-5:00pm; Sat 12noon-2:00pm


---
Gwinnett Aquatics