GwinAq vs Tidal Wave This Saturday
10/27 - The next meet for GaGA is a dual meet with Tidal Wave Swimming this Saturday October 29 at Greater Atlanta Christian (map). Warmup is at 8am. The heat sheet is avialble below. There will be no heat sheets on sate at the venue so be sure to print yours and bring it with you.
---
ABSC Defends Streak in Dual Meet
10/21 - Athens Bulldogs made it seven in a row in the dual meet series with Gwinnett Aquatics. But GaGa took the women's title this year, our first time to win either gender in 4 years. And the meet was the closest its been in five years as well, as ABSC outscored GwinAq by 300 points (out of 4000). Despite losing the meet GwinAq had a 13 individual wins by nine different swimmers: Julianna Carey, Josh Fountain, Drew Grier, Tanner Manson, Marlowe Misner, Brielle Mitchell (3x), Sofie Rees, Isaac Saenz and Hayley Shepard.
Grier posted his first AAA this season, while Josh Fountain and Alex Norcini got their first AAs. Rees. Hannah Claire Jowers and Charlie Fountain got their first A times; Brooke Braziunas, Bennett Culbertson, Ian O'Hara Graham Simmon and Sydney Spruiell their first BBs and Sarah Burton, Sijia She and Kylie West their first B times. Jowers and Grant Deckers picked up new state cuts.
The next meet for GaGa will be the Tidal Wave Spooktacular dual meet next Saturday October 29 at GAC again. Replies for the upcoming November invitationals are now due. .
Meet Results | GwinAq Individual Results
Standard Breakers
---
Gwinnett Aquatics Kicks Off Season With Pentathlon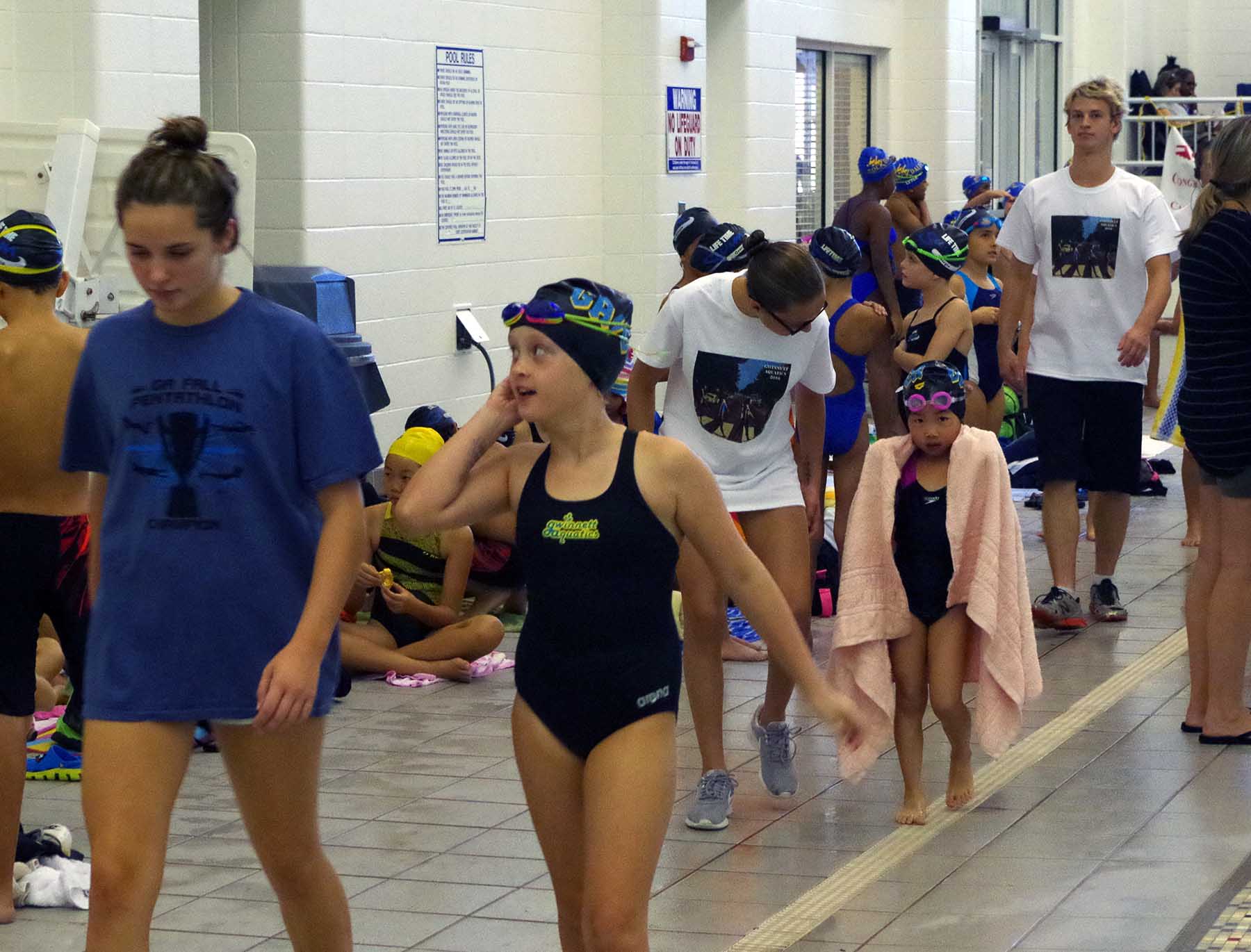 10/2 - Gwinnett Aquatics kicked off the 2016-17 season with a Pentathlon meet at GAC today. For the first time ever we opened up the meet this year to a few other teams and it provided for some great early season competition. Being the first meet of the season it was a great chance for a lot of swimmers to show off how much they've improved since the last time we swam short course last March. Swimmers were scored based on the cumulative total of their swims in 5 events. GwinAq Age group winners were: Isaac Saenz, Lindsey Diehl, Sofie Rees, Ava Gawronski, Caitlyn Diehl and Drew Grier.
A whopping 64 swimmers achieved their first time standards, including some new swimmers. Kate Johnson got an A time, Henry Breiding, Lucas Johnson, Nolan Patterson and Dylan Yin got BB's and Carly Buice, Rachel DeLong, Ethan McKinsey and Wesley King got B times. See all the standard breakers using the link below.
The next meet for GaGa will be the ABSC dual meet October 21 at UGA followed by the Tidal Wave Spooktacular dual meet Ocotber 29 at GAC again. REgistration for both close soon so be sure to commit/decline soon.
Meet Results | Scores
GwinAq Individual Results
Standard Breakers
---
Senior Swimmers Rock the Post-Season
8/8 - A number of our senior swimmers finished out their season at the bigger regional meets last week. Juliana Carey posted all best times at the Futures Champs in Atlanta while Josh Fountain medaled twice and Alex Norcini scored twice at the Zone Champs in Charlotte. Both were competing as part of the Georgia Zone Team.
Futures Results | Zones Results
---
Senior State Champs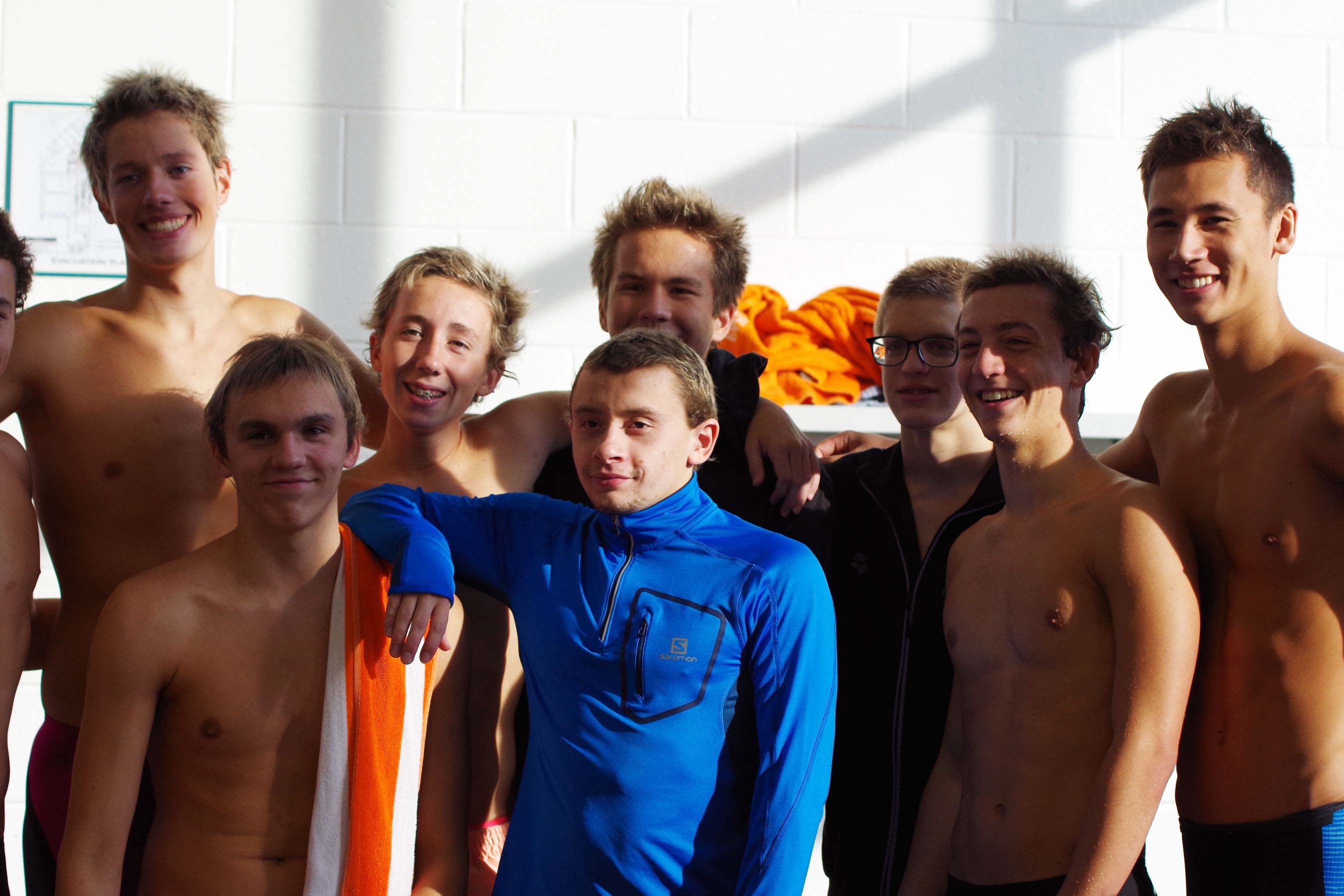 7/25 - Much of the Gwinnett Aquatics senior group finished out the season this weekend in Cumming at the Senior State Champs. With some swimmers coming here after their taper meet at Dynamo two weeks ago and three swimmers still headed to Zones and Futures the meet was the focus meet for a smaller group of swimmers than usual.
Despite a more challenging venue than we usually have for this meet, those swimmers definitely took advantage. Jacob Rees broke an 18 yr-old team record, going 53.03 in the 100 free. Daniel Johnson picked up his first ever Sectional cut (1500) and Matthew Albers and Julianna Carey picked up their first AAA times of the season.
We also had some of the best relay swims in a while, including a couple of records at the Sr and Age Group State meets. the Sr boys broke the 800 free relay record (scoring 4th) and the 13-14 girls broke the 400 free relay record. We will be adding the relay records to our records list soon but i have listed them here as well as some relays form this summer that were close.
Sr State Results | GwinAq Results
Standard Breakers | Top Relay Report
---