---
GwinAq Swimmers Pass Early Season Test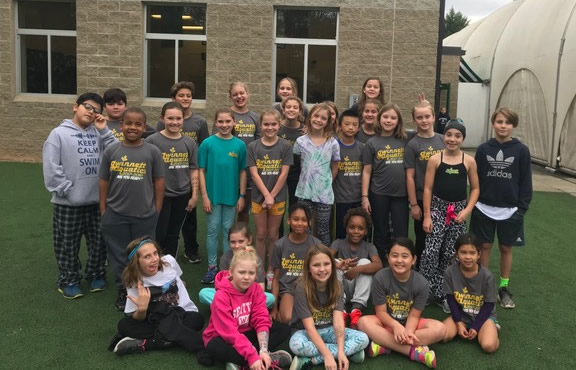 11/20 - Gwinnett Aquatics swimmers wrapped up a very successful early season meet at Dynamo Swim Center last night. Each year, the Woodie B Malone Invite is the first real test of the year for many of our swimmers and this year we had one of our best meets in a while with nine swimmers winning events and over a dozen more placing.
Isaac Saenz led the way winning four events, breaking two team records (50 and 100 fly) and recording the 1st AAAA (silver cap!) time for the team this season. Juliana Carey, Ruthie Delong, Caitlyn Diehl, Lindsey Diehl, Hailey Dopson, Charlie Fountain, Sarah Jahns, and Maggie Nguyen all also won events.
Carey and Jahns picked up the first AAA (All-Star) times of the season while Grant Deckers, Lauren Diehl, Catilyn Petmecky and Desymber Richie got their first AA's. Sofie Rees swam to her first A time of the year and Abby Bold, Emily Morgan, Addison Shaffer and Zoe Wilson earned their first BB times, and Kayla Deckers and Paige Johnson their first B times. Fountain, Richie, Lauren Diehl, Andrew Guo, and Graham Simmon went their first in-season state cuts.
Results | GwinAq Results
Standard Breakers

---
GaGa Swimmers Hit First Invite at IMX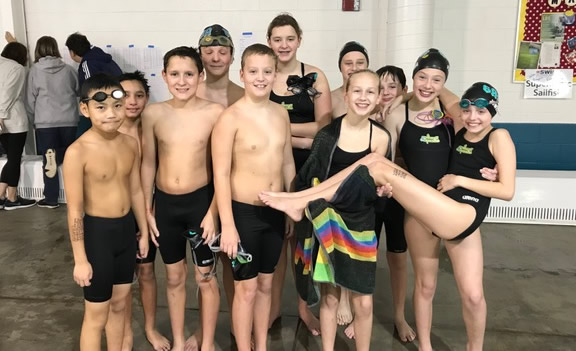 11/13 - Gwinnett Aquatics swimmers swam their first invitational of the season at the IMX Invite in Marietta this weekend. It was the first chance for our 13 and Over swimmers to complete their IMX events though most still lack at least one event until next weekend's meet. Once the results are uploaded to the USA Swimming database (SWIMS) swimmers who have done all 5-6 events in the IMX category will have an IMX score you can see on your Deck Pass!
Hannah Claire Jowers won multiple events while Kate Johnson and Maggie Nguyen won the100 and 400 IMs respectively. Juliana Carey, Grace Fleming, Drew Grier, Caitlyn Petmecky, Brandon Shepard and Alex Zhong all placed.
We've already had so many swimmers pick up USAS standards that there were relatively few new ones this weekend. Adam Dockstader and David Duong got their first B times. And Kate Johnson picked up her first state cut! Hopefully a lot of our swimmers will move up a level at next weekend's Woodie B Malone Invite, our first prelims/finals meet of the season.
Results | GwinAq Results
Standard Breakers

---
GwinAq Concludes Fall Series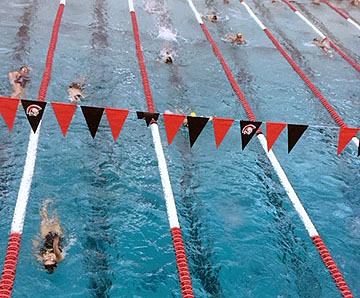 10/28 - Gwinnett Aquatics wrapped up the Fall Racing Series on Saturday GAC's Freeman pool. This meet offered a morning session for distance events (400 IM, 500 and 1000 free) and an afternoon session with a variety of other events including some for the first time this year.
The first chance to swim the distance events and the 50 free brought 10 new standard breakers. Charlie Fountain, Darnell Mitchell, and Maggie Nguyen picked up their first AA swims of the year; Ryan Haskins and Danielle Mitchell their first A times. Sahil Khatri earned his first BB, while Ruthie DeLong, Max Inlow, Lucas Johnson and Jillian Rovie got their first B times! Nguyen, Sarah Jahns and Wesley Carter got their first in-season State cuts.
Meet Results | GwinAq Individual Results

---
Swimmers Stretch in Fall Racing Series #2 Meet
10/16 - Gwinnett Aquatics had their second meet of the 2017-18 season at GAC this Saturday. GaGa and three other teams tested how their training was coming along by extending their race distances in free, back and IM from the last meet.. Things look to be moving along well as over a dozen swimmers picked up new standards and Cate Rovie added her first ever state cut!
Sarah Jahns picked up her first AA of the season while Ava Gawronski, Kaylee McLester, Rachel Peden and Caitlyn Petmecky got their first A times (Girl Power!). Condi Britton, Haley and Hanna Burke, Andrew Guo, Janelle Mitchell and Riley Spruiell earned their first BBs (Go Guo!). Elena Kaiser and Reagan Miller got their first B times while numerous others had their first meet of the year and got back on the Standards list.
Meet Results | GwinAq Individual Results

---
Season Kicks Off With Pentathlon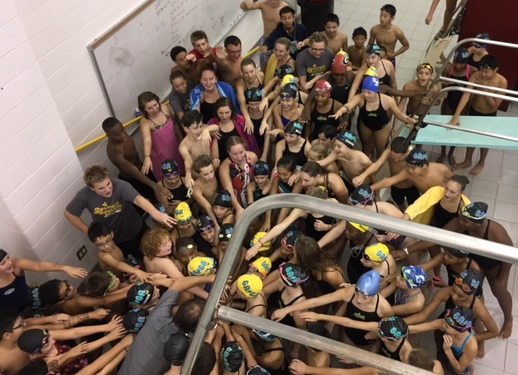 10/2 - Gwinnett Aquatics kicked off the 2017-18 season with a Pentathlon meet at GAC today. GaGa and Spartan Aquatic swimmers competed in five events each. Being the first meet of the season it was a great chance for a lot of swimmers to show off how much they've improved since the last time we swam short course last March. Swimmers were scored based on the cumulative total of their swims in 5 events. Age group winners were:Ruthie DeLong, Owen Musser (SPAC), Paige Johnson, Andrew Guo, Grace Fleming, Isaac Saenz, Marlowe Misner, Jeffrey Xu, Lindsey Diehl, Nolan Patterson, Sofie Rees, Andy Zhu, Lauren Diehl, Ryan Haskins, Juliana Carey and Griffin Hammett. It was Jeffrey and Andy's first meet with GaGa!
Additionally 59 swimmers achieved their first time standards, and 13 got state cuts, including some new swimmers. Steven Li, Andy Xu and Jeffrey Zhu got their first BB's and McKenna Thacker and Carly Miller got B times while Andy and Jeffrey also got their first state cuts. See all the standard breakers using the link below.
Meet Results | GwinAq Individual Results
Individual Scores
---
GwinAq Swimmers Excel in Post-season Meets
8/7 - While most of their teammates were enjoying the last week of vacation, three GaGa swimmers were competing in some big postseason meets and tearing it up this past weekend.
Juliana Carey was competing with the Georgia Zone team at the Zone Champs in Tupelo. She was selected as a captain of the team and scored in five different events while picking up some new Futures times.
Meanwhile Alex Norcini and Drew Grier were competing in Nashville at r the Futures Champs. Alex scored some hardware, taking home a 5th place medal in 400 IM. He reclaimed his team record in that event after Josh Fountain broke it the previous week. He also re-broke his own record in the 200 IM. Drew Grier picked up his first ever Junior National time and Scholastic All-American time in the 100 fly.
GwinAq Futures Results | GwinAq Zones Results
Standard Breakers | IMX Report | Team Records
---