Next Meet Fall Series #3 This Saturday October 28
10/22- The next Gwinnett Aquatics meet is the Fall Racing Series #3 Saturday October 28 at GAC. This meet will offer 2 Saturday sessions for all swimmers. The morning session will be for distance events (400 IM, 500 and 1000 free) and the afternoon session will have medley relays and a variety of other events including the ones we haven't offered yet.
---
Swimmers Stretch in Fall Racing Series #2 Meet
10/16 - Gwinnett Aquatics had their second meet of the 2017-18 season at GAC this Saturday. GaGa and three other teams tested how their training was coming along by extending their race distances in free, back and IM from the last meet.. Things look to be moving along well as over a dozen swimmers picked up new standards and Cate Rovie added her first ever state cut!
Sarah Jahns picked up her first AA of the season while Ava Gawronski, Kaylee McLester, Rachel Peden and Caitlyn Petmecky got their first A times (Girl Power!). Condi Britton, Haley and Hanna Burke, Andrew Guo, Janelle Mitchell and Riley Spruiell earned their first BBs (Go Guo!). Elena Kaiser and Reagan Miller got their first B times while numerous others had their first meet of the year and got back on the Standards list.
Meet Results | GwinAq Individual Results
Standard Breakers
---
Season Kicks Off With Pentathlon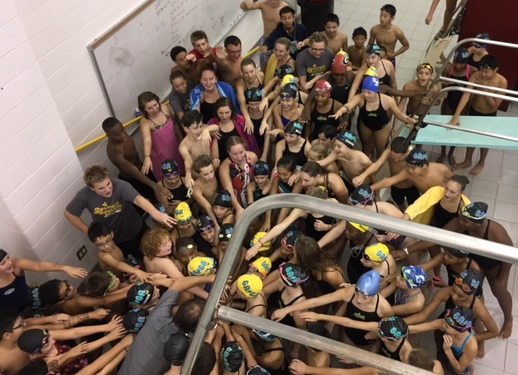 10/2 - Gwinnett Aquatics kicked off the 2017-18 season with a Pentathlon meet at GAC today. GaGa and Spartan Aquatic swimmers competed in five events each. Being the first meet of the season it was a great chance for a lot of swimmers to show off how much they've improved since the last time we swam short course last March. Swimmers were scored based on the cumulative total of their swims in 5 events. Age group winners were:Ruthie DeLong, Owen Musser (SPAC), Paige Johnson, Andrew Guo, Grace Fleming, Isaac Saenz, Marlowe Misner, Jeffrey Xu, Lindsey Diehl, Nolan Patterson, Sofie Rees, Andy Zhu, Lauren Diehl, Ryan Haskins, Juliana Carey and Griffin Hammett. It was Jeffrey and Andy's first meet with GaGa!
Additionally 59 swimmers achieved their first time standards, and 13 got state cuts, including some new swimmers. Steven Li, Andy Xu and Jeffrey Zhu got their first BB's and McKenna Thacker and Carly Miller got B times while Andy and Jeffrey also got their first state cuts. See all the standard breakers using the link below.
The next meet for GaGa will be the Fall Series #2 meet October 14 at GAC followed by the Fall Series #3 meet October 28 at GAC again. Registration for both close soon so be sure to commit/decline soon.
Meet Results | GwinAq Individual Results
Individual Scores | Standard Breakers
---
GwinAq Swimmers Excel in Post-season Meets
8/7 - While most of their teammates were enjoying the last week of vacation, three GaGa swimmers were competing in some big postseason meets and tearing it up this past weekend.
Juliana Carey was competing with the Georgia Zone team at the Zone Champs in Tupelo. She was selected as a captain of the team and scored in five different events while picking up some new Futures times.
Meanwhile Alex Norcini and Drew Grier were competing in Nashville at r the Futures Champs. Alex scored some hardware, taking home a 5th place medal in 400 IM. He reclaimed his team record in that event after Josh Fountain broke it the previous week. He also re-broke his own record in the 200 IM. Drew Grier picked up his first ever Junior National time and Scholastic All-American time in the 100 fly.
GwinAq Futures Results | GwinAq Zones Results
Standard Breakers | IMX Report | Team Records
---
GaGa 14th at Senior State Champs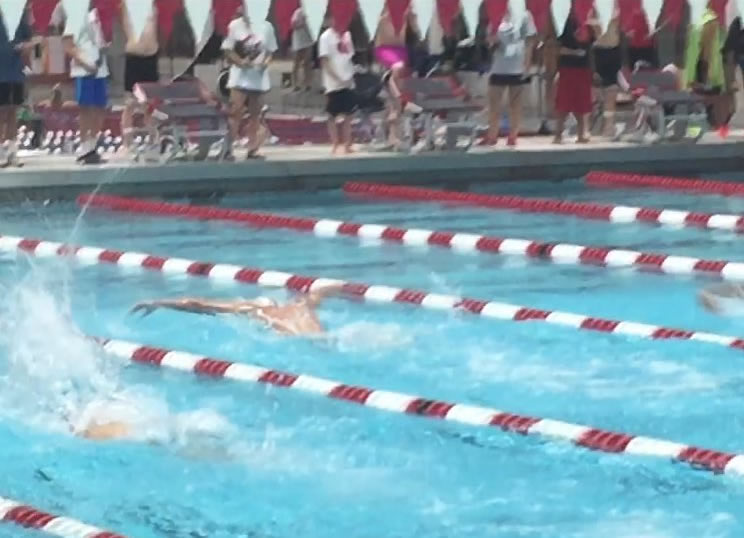 7/25 - Most of the Gwinnett Aquatics senior group finished out the season this weekend at the Senior State Champs at UGA. While most of the swimmers had their big meet at Sectionals and three swimmers still headed to Zones and Futures, the meet was still a good one for a group of swimmers
Josh Fountain broke Alex Norcini's 400 IM record en route to a 4th place finish and the boys re-broke the 400 Medley Relay record while missing two 200 relays records by less than .1 seconds. Drew Grier scored three events with a 4th in the 50 fly and Charlie Fountain scored for the first time ever taking 12th in the 1500.
This week Juliana Carey will be competing in Tupelo with the GA Zone team while Alex Norcini and Drew Grier will travel to Nashville for the Futures Champs.
Sr State Results | GwinAq Results

---
Ga-Ga 2nd in Medium Team Division at Age Group State!
Following our best-ever finish at the SCY Age Group State Champs back in February, our 14&U swimmers topped that one in the LCM meet held last week at Ga Tech, finishing 9th overall and 2nd amongst the Medium Teams Division. This is our highest ever finish at a State Champs! Individually the team was led in scoring by Issac Saenz, who won 2 events and medaled in 6 others! Marlowe Misner, our next top-scorer, also had a top-3 finish and multiple scoring swims; Graham Simmon and Lauren Diehl also had multiple scoring swims each, and Lindsey Diehl rounded up our individual scorers.
And while our swimmers had plenty of individual highlights, it was our Ga-Ga Relays that really made a difference in the team scoring, and provided some of our best swims of the weekend, including a whooping 8 New Club Records! The 12&U foursome of Lindsey Diehl, Desymber Richie, Marlowe Misner and Hanna Burke broke a record in all 4 of their swims! Not to be outdone, the 10&U quartet of Hannah-Claire Jowers, Grace Fleming, Caitlyn Diehl and Cate Rovie also broke a record both times they were combined! Finally, the 14&U Girls (Haley Burke, Maggie Nguyen, Lauren Diehl, Ava Gawronski) and the 12&U Boys (Nolan Patterson, Graham Simmon, Isaac Saenz) both broke the 400 Medley Record for their age group!
Saenz picked up his first AAAA(s) of the season and also broke the team record in the 10&U 100 Fly! Simmon picked up his first-ever AAA, and Rachel DeLong picked up her first-ever A time. Simmon, as well as Caitlyn Diehl, Ryan Haskins and Dylan Yin were all 100% best times! For our Age Groupers, this was a great way to cap off a season in which we kept getting better and better, and especially on those older age groups it showed how much of a difference it makes to have a consistent attendance through the season, and especially the commitment to train and follow the plan for the summer season.
And of course, we couldn't mention Age Group State without a HUGE THANK YOU to all our parents (and swimmers) who helped us run the meet! While we struggled a little more this year than in the past to fill-up our volunteer slots, there were quite a few families who gave up so much of their time to make this meet a success: in the hospitality room, as officials, or on deck as times, runners, and a variety of other jobs! Once again we heard tons of positive feedback from other teams, and have maintained our great reputation as an organization that does things right - and deservedly so!
Meet Results | Team Scores | GwinAq Results

---