Gwinnett Aquatics Swim Lessons @ Quinn Ridge
---
2800 Quinbery Rd Snellville, GA 30039
678-805-SWIM (7946)
---
Spring, Summer 2017 Lessons Schedule
ALL Group CLASSES - $99 per session (8 classes)

Each session has eight 30-minute classes. We divide the swimmers up based on teir age and proficiency level. You will answer questions about their level of experience when you reigster then we will evlauate them furthe on the first day. Registration entitles you to attend the 8 classes at the scheduled time. Make-ups are not available if you miss your class.

Our classes feature:

*Small size – just 1- 4 swimmers
*Trained, experienced instructors
*Our comfortable heated pool
*Each weekday session offers all levels ages 3 to adult


Snellville Location

All classes below are held at our main location in Snellville

Evening Classes

(2x/wk for four weeks)



Winter Session 3: Mar 6-30

Registration closes 3/4

Spring Session 1: April 10 - May 4

Registration closes 4/8

Spring Session 2: May 8 - June 1

Registration closes 5/6. May 22 classes will be held Fri May 26.


There are four options:
M/W 6:05-6:35

M/W 6:40-7:10

T/Th 6:05-6:35

T/Th 6:40-7:10
Spring Session 1 (4/10-5/4) will run 10 minutes later: 6:15, 6:50) .




Summer Sessions

- Session 1: June 5 - 29 Registration closes 6/3
- Session 2: July 5 - 29 Registration closes 7/1

Mondays and Wednesdays
6:05-6:35pm and 6:40-7:10pm
Tuesdays and Thursdays
6-6:30pm, 6:35-7:05pm, 7:10-7:40pm

All class times are available for all levels and ages (3 and older). There are multiple teachers working with different levels at each class time. Just pick the day and times that are most convenient for you!

Daytime Classes

(4x/wk for two weeks)



Summer Session 1: June 5 - 15 Registration closes 6/3
Summer Session 2: June 19 - 29 Registration closes 6/17
Summer Session 3: July 10 - 20 Registration closes 7/8

Monday - Thursday
11 -11:30 am
11:35am - 12:05pm
12:10 - 12:40 pm
12:45 - 1:15 pm




Private Lessons

Private lessons at Quinn Ridge are $30 per half-hour lesson. Times are arranged with the instructor. You must purchase 4 sessions at a time. On-site lessons (at your pool) are $40 per half-hour
To register, just click on the registration button below. Once classes are full you can get on a waiting list using the registration program. Classes cannot be refunded after 7-days before the first day of class. Before that $5 will be kept to cover processing fees for any class that you cancel.
All Group Sessions are $99
Each session lasts 8 classes

Space is limited to keep class sizes small. To register (or get on a waiting list for a full class), just click the button above. Any request for cancellation must be received at least one week before the first day of class to be eligible for refund. Please call 678-805-SWIM (7946) or email hugh@gwinnettaquatics.com with any questions.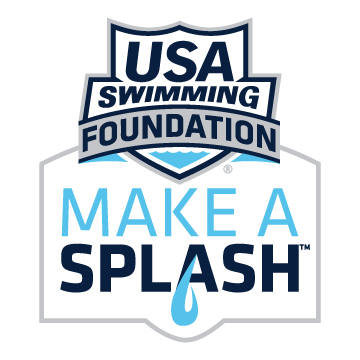 About the USA Swimming Foundation's Make a Splash initiative
The USA Swimming Foundation's Make a Splash initiative is a national child-focused water safety campaign, which aims to provide the opportunity for every child in America to learn to swim. Through Make a Splash, the USA Swimming Foundation partners with learn-to-swim providers and water safety advocates across the country to provide swimming lessons and educate children and their families on the importance of learning how to swim. The USA Swimming Foundation has invested millions of dollars to provide grants to qualified Local Partner learn-to-swim programs, to spread national awareness, and to bring together strategic partners to end drowning. To date, more than 4 million children have received the lifesaving gift of swim lessons through the USA Swimming Foundation Make a Splash Local Partner network, comprised of more than 750 qualified lesson providers across the nation. To learn more, visit www.usaswimmingfoundation.org/makeasplash.
---